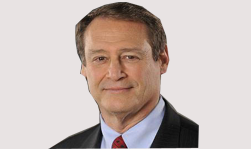 Michael Lechter
Attorney, Certified Licensing Pro, Author
Michael A. Lechter, is an attorney, a certified licensing professional (CLP), an electrical engineer, University professor and a bestselling author. Michael brings a wealth of experience in protecting and leveraging intellectual property assets and developing strategies for building businesses — using both conventional and unconventional forms and sources of "Other People's Money and Resources." His experience in representing both venture capitalists and start up and emerging businesses, as well as his own experience as an angel investor, provides a unique perspective to the subject of building a business.
Michael has over 40 years' experience in Intellectual Property law, and is presently admitted to the bars of Arizona, California, Florida, District of Columbia and the Federal Patent bar. Over the course of his legal career, he not only built the intellectual property sections at a number of national and international law firms (including Foley and Lardner, and Squire, Sanders & Dempsey), but also represented clients ranging from breweries, fast food companies, casinos, professional sports teams, publishing companies and authors, to major software companies, and semiconductor and medical device manufacturers, and from startups, to venture capitalists and to Fortune 100 companies.
Currently, Michael is, among other things, CEO of Michael Lechter PC, a legal practice representing select clients, CEO of TechPress Inc., a publishing and literary agency company, and owner of the acclaimed Cherry Creek Lodge – a guest ranch/working cattle ranch– set in the heart of the Tonto National Forest of Arizona. He also serves on the board of directors of AMMO Inc. (OTC:POWW), and is a member of the advisory boards of several emerging companies.
In addition to his business endeavors, Michael was also an Adjunct Professor at Arizona State University (ASU) – teaching entrepreneurship – for more than a decade. He has also been active in the Licensing Executive Society, serving at various times as a trustee, and international delegate for LES USA/Canada, and as counsel to the board for LES International.
His books include: Technology Entrepreneurship – Taking Innovation into the Marketplace (Elsevier Academic Press, 2010, 2nd Edition 2014); OPM, Other People's Money, — The Ultimate Leverage, (2005, 2nd Edition 2010); Protecting Your #1 Asset, Creating Fortunes from Your Ideas (2001); and The Intellectual Property Handbook (1994). He was also a contributing author to Licensing Best Practices: The LESI Guide to Strategic Issues and Contemporary Realities John Wiley & Sons, Inc. 2002, and Encyclopedia of Electrical and Electronics Engineering, Wiley, 1999, and coordinating editor of Successful Patents and Patenting for Engineers and Scientists, IEEE Press, 1995.
Michael has lectured extensively throughout the world on intellectual property law and entrepreneurship. Upon request of the House Judiciary Committee he has submitted testimony to the Congress of the United States, and has participated in various United Nations and foreign government proceedings on intellectual property law and technology transfer.