If you want to be more influential in your life, you need to be a leader. If you want to be a leader, then you need to LEAD. How do you LEAD others so that you are not only able to influence them, but can also ensure they get what they want and you get what you want? Well, let's take a look at what LEAD means. LEAD stands for:
• Live In the Moment
• Energy
• Acknowledge
• Develop LUV
Live In the Moment
When you want to influence others, you have to begin with yourself. Living in the moment means that you are physically, mentally, emotionally, and spiritually present, rather than allowing your mind to wander, worrying about what might be or fretting over what was. Of course, there is nothing wrong with planning for the future or remembering the past, but it is byfocusing on the moments we are in, one after the other, that we create the future we plan and do better than we did in the past.
When you live in the moment, you can be present in your own life and in the lives of those you want to influence. You will also set an example of how to live in the moment and this will allow you to have a greater effect on others. You will be able to focus on what is happening now, the current situation. This is the energy you need to have, which brings us to…
Energy
Energy is critical. Your level of energy is the most important thing in any situation and it is your goal, your mission, to uplift the energy of those around you by emitting an energy that is buoyant and bold.
Just think about the people around you. Have you ever been in a room with someone who is emitting negative energy? Doesn't that person just drag you and everyone else down? What about a person emitting positive energy? That is a whole different story, and when you are the person emitting that positive, buoyant, bold energy, everyone around you will not only feel it; they will be attracted to that energy and to you and that will give you more influence.
Acknowledge
You absolutely must acknowledge the people in your life. Praise them, acknowledge their strengths, and express appreciation, not only for what they do, but for how you feel about them and what they do. Actually use the word "appreciate."
When you acknowledge others, you also need to look for and acknowledge their strengths, what they are good at, what they bring to the table. When you acknowledge others, it takes your relationship to the next level. This acknowledgement forms positive communication that, when done consistently, will increase your influence with that person.
Develop LUV
Finally, in order to LEAD the people in your life, you have to Develop your LUV for them, which means to continue to improve how you do what we have already discussed. Developing LUV means to do the following:
Listen: When another person is talking, you are listening with all of you. You are present in body, mind, emotion, and spirit. Your thoughts are on what that person is saying, not on coming up with how to respond or planning the rest of your day. This is about being present and living in the moment, like we discussed above.
Uplift: Again, this is about amplifying the energy in a situation, but in a way that will uplift the person with whom you are speaking. When you uplift the energy of a person, or a group of people, you will shift the focus of that person and that will make you more influential. You can uplift a person by asking questions that help them focus on the positive, rather than the negative, and by having fun.
Validate: To validate another person, you need to praise them, acknowledge their strengths, and express your appreciation for them. We talked about this above, but it is so important that it bears repeating. When praising someone, make sure it is for something very specific. Use the word "always" to describe something positive the person does. Then you can acknowledge the person's strengths and tell them how much you appreciate them.
If you can LEAD the people in your life by doing the above with every person you meet over the next 30 days, you will truly see the magic happen. Practice Living In the Moment, bringing positive Energy to every situation, Acknowledging people, and Developing LUV for the people around youand your level of influence will soar!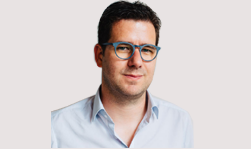 DIRK VAN LOON
AUTHOR, COACH AND TRANSFORMATION EXPERT
Dirk Van Loon is a passionate Entrepreneur, Coach, and Transformation Expert based in Belgium. His expertise lies in a multitude of fields, including Conflict Resolution, Stress Management, and Transition Management. He is also adept in Operations and Project Management, Business Strategy, and Entrepreneurship. Dirk honed his entrepreneurial and personal development skill set at renowned Universities such as the University of Antwerp and Flanders Business School (partnership with Chicago University) where he obtained his Master of Business Administration degree.