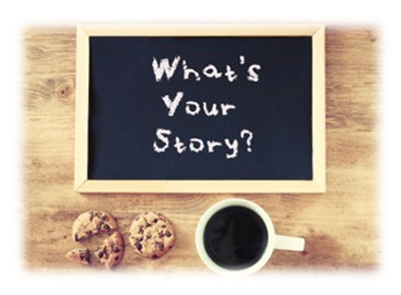 I have been building businesses for a very long time, over 30 years, in fact I was a major shareholder in one of the most successful IPO's in Australia. I have developed real estate, traded the stock market and flipped retail businesses. In my life I have experience of earning nearly a billion US dollars worth of business income and I genuinely believe that thanks to modern technologies one of the fastest and most cost-effective ways tocreate wealth today is building your authority and personal earning power through Speaking, Webinars and Workshops.
Our personal earning power is generally dictated by a number of factors:
– Education
– Experience
– Celebrity
– Talent
– Abilities
But what if you could massively shortcut the journey by focusing on one of your strengths to offer solutions to a market that values and is willing to invest in those solutions? I spent over US$1 million dollars and ten years to learn that if we could just focus our energies to that one goal, it's surprisingly easy to attain expertise and authority.
As a professional marketer and publisher I have helped my clients use almost every tool you could think of to promote their businesses, and the fastest way to create connection and add a lot of income to your business is to get out and meet your customers, prospects and leads. Get out there networking online and offline and show them how much you care about them, offer them your products and programs and watch your business grow. Done right, it's magic, and it's fun!
I'm going to share with you how to use your knowledge and life experience for positioning so that your ideal clients start seeking YOU out, and FINDING you.
I'm going to share the success formula that I have been teaching my high paying clients to help them get clarity and business success, and what I've seen work over and over in a variety of industries. I'll share what's helped us generate millions in new sales over the last 4 years, when everyone else was telling us there was a recession.
Would you agree that writing a professional book full of great advice that showcases you as an expert in your field will help establish you as a more credible and authoritative choice over your competition who hasn't?
Did you know that writing even a short book can give you fantastic clarity about your expertise and help share it with others? The secret is that when you back such a book up with a great website, strong social and traditional media presence, and public speaking that it's an absolutely winning combination for success. I have assisted many experts to use this combination to make hundreds of thousands to even millions of dollars.
The STARSTM Success Formula
The formula is made up of five components and it's important to get them in the right order. Implementing them in the wrong order often leads to a massive waste of time, effort and lots of wasted money.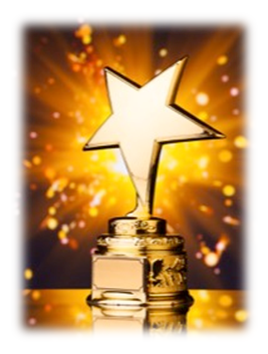 They are:
S-T-A-R-S
1. Strengths– Play to yours
2. Tribe – Know your market
3. Authority– Establish your expertise
4. Reach– Expand your exposure
5. Scale – Build with systems and promotion
Once you know how to fill or speak at an event with the right audience, make an attractive offer that is of genuine value to some of the people in the audience and process your orders efficiently, then deliver on your sales promises, you can literally earn tens of thousands to millions of dollars per event.
If you don't want to run your own events, but become an accomplished speaker who is able to create demand and close sales, you can make an equally impressive fortune speaking at other people's organisations, events, seminars, webinars, teleseminars, certification programs, and trainings. That's just a few of the places that you can find opportunities to practice sales presentations. There are also Chambers of Commerce, Community Centers, Libraries, Networking events, and you're only limited by your own ability to market yourself and grow.
From Tragedy to Triumph
On May 3rd, 1980, 13 year oldCariLightner was hit by a car while walking to a church carnival with a friend. She was struck with such force that she was knocked out of her shoes and thrown 125 feet. The driver that hit Cari was drunk and never even stopped. After the police told Cari'smother Candy that the driver likely would receive little punishment for taking the life of her daughter, Candy became enraged.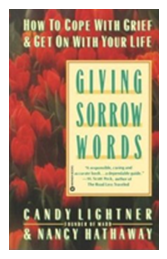 She decided to channel her anger and grief into fighting drunk driving. Four days after Cari's death, CandyLightner started a grassroots organization to advocate for stiffer penalties for drunk driving. That became Mothers Against Drunk Drivers. Before starting MADD, Candy hadn't been involved in social reform or politics, but she proved to be a tireless fighter and was able to get laws changed all over the USA.
The Foundational Pillars of the STARSTM Formula
It all starts with these 5 easy to remember steps:
S is for Strengths
What are yours? What do you love to do, who do you love to serve and support? Play to your strengths, and seek out others who are great at covering your weaknesses. When you focus on being your most effective and extraordinary it's far more powerful than trying to make yourself better at things you don't like.
In the speaking and training business knowing your strengths, and using those to advantage you can position yourself for success. This can be an absolute game changer.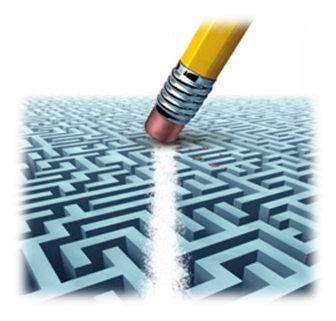 1. To position yourself effectively as a leader in your area of expertise you should research your market and take the time to know your customer's needs, pains and pleasure points.
2. Understand the importance of and make the investment in developing a professional brand, bio and marketing message.
3. Seek out and invest in relationships with influencers and your marketplace and create alliances to faster leverage your credibility and open doors.
T is for your Tribe Once you are clear on your strengths, unique offering and positioning, THAT is when successful businesses research and really get to know their ideal target market and the influencers in that market.
1. Craft and practice your unique script to engage audiences and separate yourself from the competition
2. Create offers and products specifically tailored to your ideal market, they should feel highly valuable, irresistible and desirable.
3. Invest in automated marketing campaigns that lead your audiences to offers that are relevant to their needs and problems.
Who do you want to work with? Who does it most please you to serve? Who will be your support network? There are billions of people in the world, you're not a fit for all of them. Platforms like Google, Facebook and Instagram allow you to do a lot of demographic and psychographic targeting and research. The clearer you are on whom you can best serve, and who can really best serve you, the more easily you put yourself where they are.
From Misfit to Master of Business
Billionaire Richard Branson started his first business at the age of sixteen, a magazine called Student.By the age of 22, he had opened a chain of record stores, and he is now best known as the founder of Virgin Group, which encompasses more than 400 companies. He has dyslexia and his poor academic performance prompted his headmaster to tell him he would either end up in prison or become a millionaire.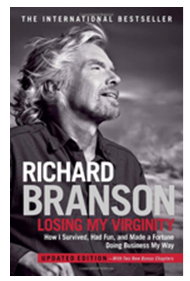 The A is your Authority
Once you know who your "Public" self will be, and whom you can best serve, the more easily you'll find it to build your authority and credibility. With a book or two, some well crafted presentations and the appropriate social or media channels, you can soon establish your authority, and you'll be surprised, that will be enough. Most people get stuck, so if you step up with authority, they assume and accept that you are one. Our clients who come from an academic background find this very hard to swallow, but the world is full of living examples of passionate people with little formal education who are making a huge difference in the world.
I see so many businesses pouring money into paid promotions when they don't even have their positioning and marketing campaigns in place. This can drain your finances, distract your focus and ultimately hurt your business.
1. Set up authoritative web presences to collect prospect contact information so you can build relationships and referral communities
2. Use marketing and media to get access to major distribution networks
3. Use cutting edge technologies like social media marketing, video marketing, and webinars for greater reach and competitive edge.
All the while developing your automated systems…
From Desperation to Inspiration
Nick Vujicic, is an Australian motivational speaker born with Tetra-amelia syndrome, he was born without arms or legs. As a child, he struggled mentally and emotionally, as well as physically, but eventually came to terms with his disability and, at the age of seventeen, started his own non-profit organization, Life Without Limbs. Nick is now an inspirational speaker worldwide, who shares about hope, and finding meaning in life. He has now inspired millions of people and is happily married with a young family.
The R is for Reach & Revenue
The next part of the formula is to promote your authority in a way that is leveraged, efficient and profitable. Coming from a lifetime of building businesses, and having worked with so many wonderful, passionate people whose progress was continuously bottlenecked by their lack of funding, I believe you should also have a plan to create automated wealth built-in to give you support, security and celebration as you grow.
This is one of the most exciting aspects of marketing in business today thanks to the internet and all the promotional mediums available to us today. But it's also an area that so many businesses are not even fully aware of.
1. Successful businesses have simple systems that control the client experience from the first sales contact through to a paid product or service and even the after-sales experiences
2. Have simple sales processes that make it easy to take prospects to clients
3. Maximize the results of their marketing efforts and collect the revenues in the most automated and leveraged way possible, always reviewing and improving on their systems and customer experience.
And finally the S is for Scale and Systems
Automating the whole process so that you can step out of the administration and be in your greatest creative flow.
Stepping into your star power to become an inspirational leader is just like any other business growth decision. It should be profitable and rewarding.
Thanks to modern technologies even very small businesses can have professional processes now that allow them to process large orders and lots of sales. It's not unusual for well-organized speakers today to process hundreds of thousands of dollars in orders at a single event. They can take the annual revenue of most small to medium sized businesses in a few hours!
So where do you start implementing the STARSTM formula to build your celebrity and authority?
13JF5274VuNthhwKkLrYyZW73smjSYAEen
Choose your niche and topic of expertise
Your qualifications, life experience or passionate interests will largely determine what particular niche you choose to plant your stake in and call your own. But, if you're smart, you'll also take into consideration market demand, how 'cashed up' a market sector is and the competition.
Also research your local market and global market to find out who you are competing with in that category.
Keep it Simple!!
Don't overcomplicate this process. This is where I see most inexperienced people wasting effort, time and money – making things much more complicated than they need to be.
Is there another person doing a great job with their positioning you could model? Who do you think their target market is and how are they talking the language of that customer base?
2. Create A Game Plan
At this stage you need a game plan that shows you understand your market, you've worked out the numbers, worked out the best marketing strategies, and delivery options so you can know when you'll hit your revenue targets. If you don't hit your targets, you'll be able to adjust the plan and know where you went wrong and correct the plan. Then you can leverage your sales and marketing funnels to allow you growth.
Shortcuts
Once you're executing your plan, there are plenty of shortcuts – outsourcing, modeling, and technology. These are advanced topics and I could write a book on each of these! Don't let these be distractions and delay your forward momentum.
If you hire others to help where you are inexperienced or to manage areas that are not your strength it should pay off in speed to market. But be careful, finding genuine support in this industry is a bit of a minefield. Check out any service providers and support teams extensively. Do your due diligence.
3. Write The Presentation To Get Clear On The Message
Now it's time to write your presentation. Here is what we advise most strongly:
• Create Your Presentation
• Test it to small audiences (webcast or small group of friends) before going live, practice, tweak and present again
• Test present again to a small, friendly live audience and incorporate valid and qualified feedback
• Test your presentation on another audience and incorporate valid and qualified feedback
• Practice, practice, practice
What Makes a Good Speech – Crafting the Presentation
There are as many ways to give a speech as there are topics, audiences, and different kinds of people in the world. There are inspirational speeches, entertaining presentations, keynotes, educational and sales presentations to name just a few of the different styles.
For the purposes of this book I'll focus on a combination of styles that is designed to engage the interest of the audience, invoke an emotional connection and create a desire in as many as possible that leads to them deciding to move forward with you in some way towards a commercial outcome.
Your speech should be entertaining, engaging, inspiring, authentic and paced so that your audience come on a journey with you. There are a number of well established techniques that you can incorporate into your presentation that encourage your audience to interact with, and feel more connected and trusting towards you. These can be learned in our advanced trainings, and they are very powerful.
4. Establishing Your Expertise
Once you have your presentation and are clear on the area of expertise where you are going out to market, it's time to start building up your expert credibility.
Here are some tips to get you started:
• Social proof – any awards, special achievements, client endorsements, well-known companies you've worked for or with, big name clients who don't mind you using their names on your websites and brochures
• Case studies – showcase your successes and those of your clients
• Testimonials – ask high profile people you've worked with to give you an endorsement or testimonial in writing, audio or video form. If you have audio or video it's easy to transcribe to written. Also get testimonials from your clients and customers. Think creatively, for instance even your suppliers might like to give you testimonials.
• Media and Published Credibility – if you've had any books published, articles, been featured in the newspaper, on the radio or on TV, consider adding these to your website and marketing.
• Speaking Engagements – if you've spoken with other big name speakers, or if you've spoken at big events. These can also be mentioned in your marketing collateral.
• Even if you don't have any of these things, now is the time to start getting them organized, and to find out how you can make this happen come over and join our free trainings at https://MillionairesAcademy.com to see how surprisingly easy it is to put steps in motion to build your own authority positioning.
Marketing Online
Marketing online has become one of the most cost-effective and results-effective ways to launch a business quickly and profitably in today's market.
• Build a professional business site that showcases your business and speaking programs that is search engine optimized to the terms people would use to find you as a solution provider or speaker in your niche.
• Use Social Media platforms to appear professional; in particular Linkedin, Facebook, Google+, Instagram, Twitter and Pinterest.
Don't Be Cheap on Your Way to Success!
Remember! Don't be cheap on your branding and websites
Professionals want to work with other professionals and they WILL check you out and they will judge you on ugly, outdated, or cheap looking websites and marketing materials. Invest in your professional image.
5. Products and Programs
What should you sell as a professional speaker?
Firstly, make sure you like delivering what you're selling and want to talk about it and help people on an ongoing basis.
Other People's Products and Services, Training, or Programs
Where most people first get into giving public presentations is either as an educator or trainer or selling for others as part of their job, or often people find out they are a good speaker while promoting network marketing programs.
You Might Prefer to Sell Your Own Programs, Coaching and Trainings
I recommend that once you know your niche and topic you write books about it and that will give you the foundations to create training programs, coaching programs, certification trainings and programs. Or you might prefer to create your consulting, coaching or training program and produce books later, or never at all.
Tips:
• Create your packages in a way that makes it very easy for people to buy
• Make them relevant, market appropriate and competitive
6. Marketing Campaigns – The Magic Formula to Acquire and Nurture leads
Marketing campaigns earlier are magic once effectively planned, built and set in place. This is one of the most important aspects of the success formula, and one of the areas I see most commonly left out or poorly executed. Not setting up marketing campaigns with automated sales funnels is literally leaving most of the cash in your business largely untapped.
The goal of the campaign and subsequent nurturing process is to attract and then convert the leads who show initial interest into prospects, then through a natural filtering process, convert them into customers and raving fans and referral advocates.
7. Set Up Your Delivery Process and Systems
Make sure whatever you sell – you can deliver!
You need to be able to deliver what you market. Few things will hurt your business more than getting your positioning right, your packaging right, your sales working and then failing to deliver on your promise.
Automation and technology
I recommend products and services that can be delivered digitally with all of today's modern technologies. Though with the amazing online retail facilities that are available, it's not hard to deliver physical books and programs through Amazon, eBay and other similar online platforms that have massive audiences and distribution networks in place already.
8. Promotion
Effective Marketing
I recommend you focus on marketing that monetizes along the way. Whether it's starting with free marketing options and seeing what works, or paid advertising – there will be some promotional mediums and strategies that are more effective than others, depending on your topic, niche, offer and target markets.
Getting your marketing right can make the difference between getting in front of 5 people a month and 5000 people a month, and making lots of sales or pouring money down the drain with a fire hose sized tap. With today's technologies our clients regularly make $50,000 to a $100,000 dollars from a simple, but strategic, marketing campaign.
If your marketing is not producing revenue, it's almost certainly the wrong marketing.
To get help from experienced results-focused professionals with a track record of success, come over to MillionairesAcademy.com and learn from some of the best.
Webcasts & Telecasts
Webcasts and telecasts (also known as podcasts, webinars and teleseminars) are a brilliant and now easily accessible technology to do trainings and presentations online to an audience anywhere in the world. It's easy to set up and manage, and you can host webinars with attendees from all over the world at once! Depending on the platform you choose, you can accommodate an audience of one to thousands. And the cost per broadcast will most likely vary by such factors as the number of attendees, though there are now plenty of free options for broadcasting over the internet.
Social Media
Most people have social media accounts now, such as Facebook and LinkedIn so a great place to start building up a supportive community for your events, speaking engagements and campaigns is by connecting and promoting with social media.
Social media promotional campaigns can be very effective, but do take some time to set up properly and we recommend that this tends to be more of an advanced strategy unless you are a great networker and already have a large following of your target market to promote to.
Emails
Having an effective emailing system in place and crafting engaging emails should be part of your promotional strategy. Then focus on building up your subscriber list every time you go out and speak or network.
9. Sales
Selling
Persuasive influence is what closes the sale, and it's what helps our customers find us, trust us, and how we improve their lives. So we all use it on some level – we just have to get over all the negative hype associated with the word 'sales' – or – on an even deeper level, the resistance and emotional blockages that might be holding you back from asking for money, and pricing your solutions appropriately.
If you are not selling your services or products, then you are not serving the world with your true gifts. You are cheapening your brand and holding back from the industry in which you should be a proud leader and specialist. If you aren't joyfully selling in your business, I'd like to help you get over whatever is holding you back – quickly and seriously. Because you are here reading this book about being ready to step into your authority and destiny, and if you don't get this one thing sorted, all the hard work you put in will come to a bottleneck and hold back your success!

The secret is in the follow up, it's so important and staying in touch can be automated using a well-designed automated sales sequence. With the technology we all have access to today, there is no reason that you cannot do this quite easily and it usually makes a huge financial improvement on the business.
There are great emotional and financial rewards to those who succeed in this industry;wealth, freedom, recognition, and the joy of being able to facilitate the ongoing transformation of yourself and others. Sharing your gifts for financial and spiritual wealth, and being able to help those less fortunate are only some of the rewards of success.
Where you can find Cydney and her team:
I have so much more to teach you! Please visit my websitehttps://MillionairesAcademy.com for your free in-depth step-by-step guide to speaking success and join our community. We regularly hold value packed online trainings.
To Your Great and Fabulous Success!!
Cydney O'Sullivan
Cydney O'Sullivan has been a business 'turn-around' expert most of her life. In her years as a business, real estate and stock market investor she has made millions, and also some costly mistakes, and wants to help you avoid making those in your business and life. She thrives on assisting others achieve their own success as authors and speakers through her business
https://MillionairesAcademy.com.
She is a 12 times best-selling business author sharing her own experiences of turning value and service into profit.
Her business advice has been featured in national newspapers and magazines and in many books. She is the founder of several training programs including Millionaires Academy™, Best Seller SuccessTM, Expert Success SummitTM and Social Superstar SecretsTM.
Website: https://MillionairesAcademy.com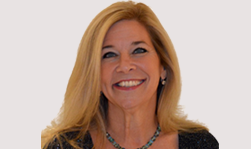 CYDNEY O' SULLIVAN
CEO, MILLIONAIRES ACADEMY
GHOSTWRITING, PUBLISHING AND PROMOTION FOR EXPERTS AND AUTHORS. Cydney O'Sullivan works with experts to assist them to write, publish and promote their authority and expertise books and assists to set up promotional automation sequences designed to attract ongoing client intake and business conversations.